Late-night laughs, outrageous humour, and endless fun – join the ultimate after hours experience.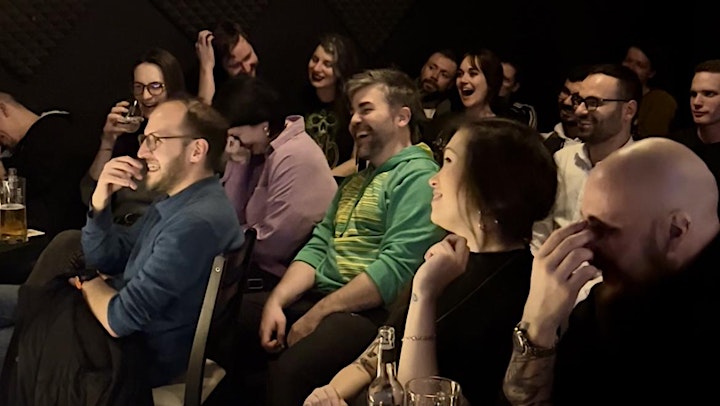 Party into the night under the moonlight for an hour filled with uproarious laughter and good vibes. It's your invitation to a comedy hangout that keeps the night young!
If you're up for it, join us in turning your Friday night into an unforgettable comedy experience!
What's In It For You?
– Discounted 5€ Aperol Spritz for everybody that makes a reservation.
– We'll make sure that you're comfortable, welcomed, and well settled throughout the show.
– It's a pay what you want show, where you leave a donation in the end 🙂 Your donations help keep the show going and paying the comedians well.
– doors at 10:50pm
– show at 11:15pm
Is your sleep schedule all messed up?
If you find yourself wide awake late at night, this show is here to keep you entertained!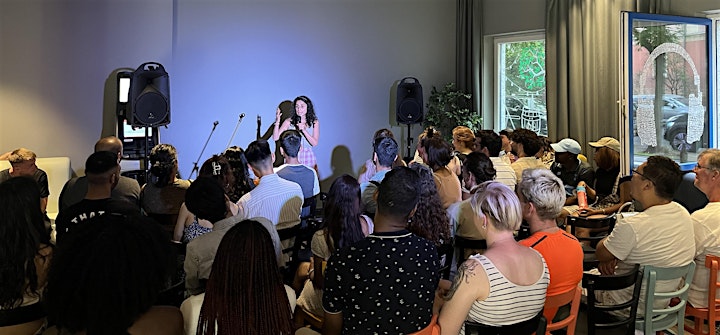 The "After Hours Experience" Comedy Hour
– Features 6 international comedians messing around on stage, trying to polish their existing/new material in the process of making you laugh.
– The Berlin comedy scene is the largest for English comedy in Europe and offers everything you crave, when it comes to high-quality comedy.