A spooky comedy show that turns scary stories into hilarious gags every Wednesday! Inside an intimate jazz bar in Prenzlauer Berg!
Join us for a night of spooky storytelling and crazy laughter as we turn nightmares into hilarity. Share your creepiest experiences, and let us transform them into wickedly funny bits. It's a night of scares and laughs you won't want to miss!
Comedians do 10 minutes of their awesome material after which they read out horror based questions written by you, the audience and make it funny!
Wholesome yet spooky vibes, friendly comedy, positive energy, and delicious cold beer in the heart of Prenzlauer Berg.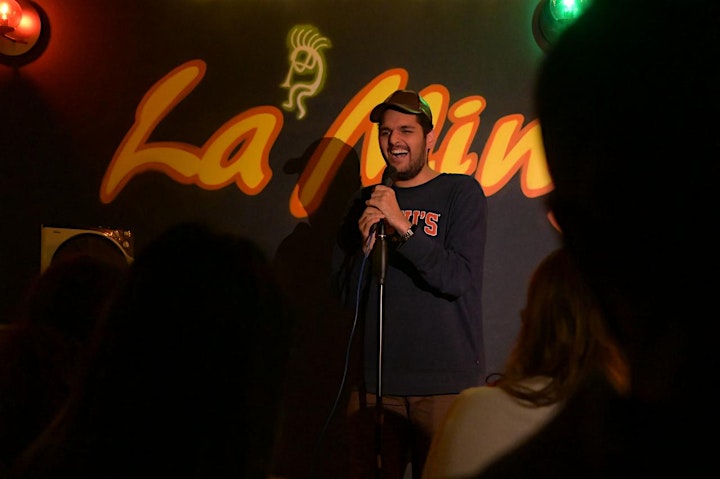 Doors – 8:00 pm
Showtime – 8:30 pm
How Much Does It Cost?
It's a pay what you want show, where you leave a donation in the end 🙂 Your donations help keep the show going and paying the comedians well.
We Look forward to seeing you at the show. Tell all your friends, and make your reservation now! 🙏🏻❤️