A dark comedy show that fearlessly explores our quirks and absurdities, delivering unfiltered humour that will leave you in stitches.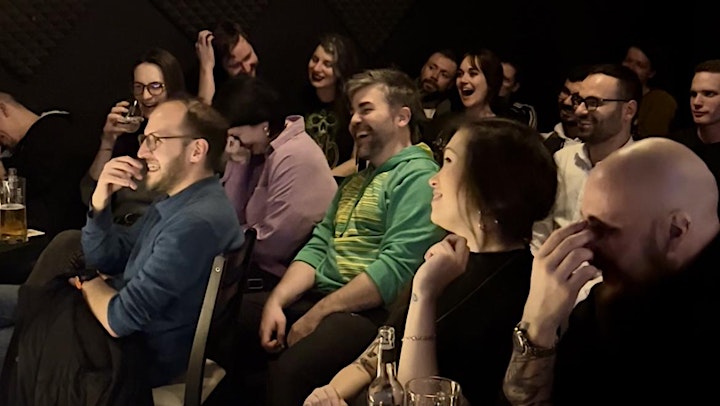 Step into the world of dark comedy – where laughter thrives in the shadows, and where humour knows no bounds.
If you're up for it, join us – the artists of this madness, and embrace your beautifully twisted sense of humor. Let your dark side shine!
What's In It For You?
– Discounted 5€ Cuba Libre for all ticket holders. Even our choice of drink is dark 😉
– We'll make sure that you're comfortable, welcomed, and well settled throughout the show, but aside from that, the jokes that the comics do will be quite dark.
– we serve FREE SHOTS for you lovely people
– doors at 8:30pm
– show at 9:00pm
Things To Note:
– after reserving your seats, be sure to mark the date in your calendar to remember the show.
– even though the reservations are free, kindly make sure that you only reserve if you 100% intend on coming.
– donations at the door upon entry (more info in ticket description)
– you are requested to carry cash/paypal to the venue
Do you have a taste for dark humor?
If your sense of humor is on the darker side, you've come to the right place!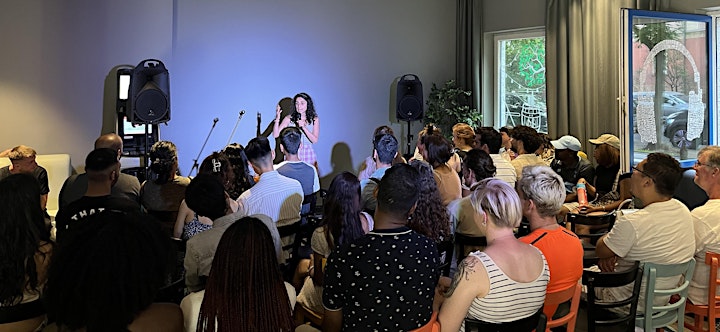 The "What's Wrong With Us?" English Comedy Show
– Features 6 international comedians with 2 headliners doing their dark material in English.
– The Berlin comedy scene is the largest for English comedy in Europe and offers everything you crave, when it comes to high-quality comedy.